Monitoring student activity in and out of the classroom may become extremely taxing using a traditional pencil/paper sign-out sheet. The log sheets can go missing, are difficult to share, and may take up valuable classroom space. But, QR codes make it simple for students and teachers to use technology to log student activity.
Why QR Codes?

By linking a Google Form to a pre-filled QR code, students may scan the correct code whenever they need to leave the classroom. All data is then stored into a spreadsheet if it needs to be reviewed. The information may then be sorted and shared with parents, co-teachers or administrators.
If you decide to use a QR code, then students can just scan the code and go!
Step 1: Create a Google Form.
The first thing to do is create a Google Form. Create a question for every QR code category that you would like to create. For example, you could have a code for the bathroom, nurse or principals office etc.
You could list the students names or go with a generic numbering system as seen below. If you go with a generic numbering system, you may then reuse the form each year without having to edit student names or codes.
Step 2: Create a "Student Name" Tab
If you used a numbering system in lieu of student names, then create a tab within Google Sheets listing each students name and their corresponding number. This way, you can easily reference student names when viewing the Google Form.
Step 3: Create a "Code" Tab
This tab will be used to create the QR Codes. You want to put the URL for the code in the 1st column and the name of the code you are creating in the 2nd column. For example, "Bathroom-Out" or "Nurse". Then, list the student names or numbers in the 2nd column.
Step 4: Copy the link for each student from Google Forms
Go into Google Forms and get the pre-filled link for each student response. In this example, I am creating QR Codes for "Bathroom-Out" and "Bathroom-In". That way I can quickly create codes for students to scan when they leave and enter the classroom. Here is how to get the link for each student. And, also note that if you are creating a generic numbering system you will only have to do this once and not every new school year.
Step 5: Edit the link in Google Sheets
Now that we have the link, we are going to paste it into the Code tab in Google Sheets. But, we are going to edit the link and change it from "viewform" to read "formResponse". Then we will copy the code for the remaining students. (Note: Google Forms will automatically change the code to read Student+1, Student+2 etc.)
Step 6: Add QR Code Generator Add-On
Once you have finished copy, pasting and editing the codes, you will now add the QR Code Generator Add-On for Google Sheets. This allows you to highlight the URL for the Code, along with the student names, and create a printout of all the QR codes for your students. It's pretty simple to use. Just go to Add-Ons, select "Get Add-ons" and add the QR Code Generator.
Step 7: Test your QR Codes
You now have a QR Code for every student. Try printing and scanning a QR Code and see if it works by logging the information into your form response tab in Google Sheets. When you scan the code it should timestamp the activity and place the student name in the appropriate column.
Step 8: Distribute Codes
Determine how you'd like to distribute codes to students. Some teachers may use a binder and provide a page for each student. Other teachers use keyrings and place a code on the ring for easy access. One teacher created a laminated nameplate to go on student desks.
Step 9: Explain routine to students
You did it! Student QR Codes are ready to go and all student activity will be logged into Google Sheets. Now, explain the routine to students and you are ready to go!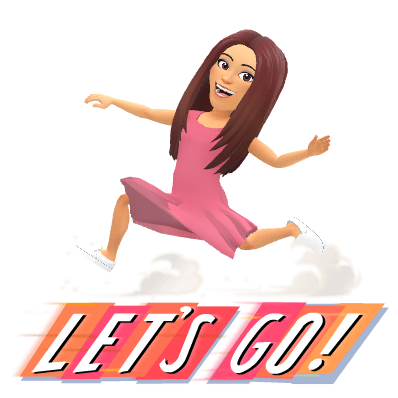 Do you have a better system? I'd love to know!